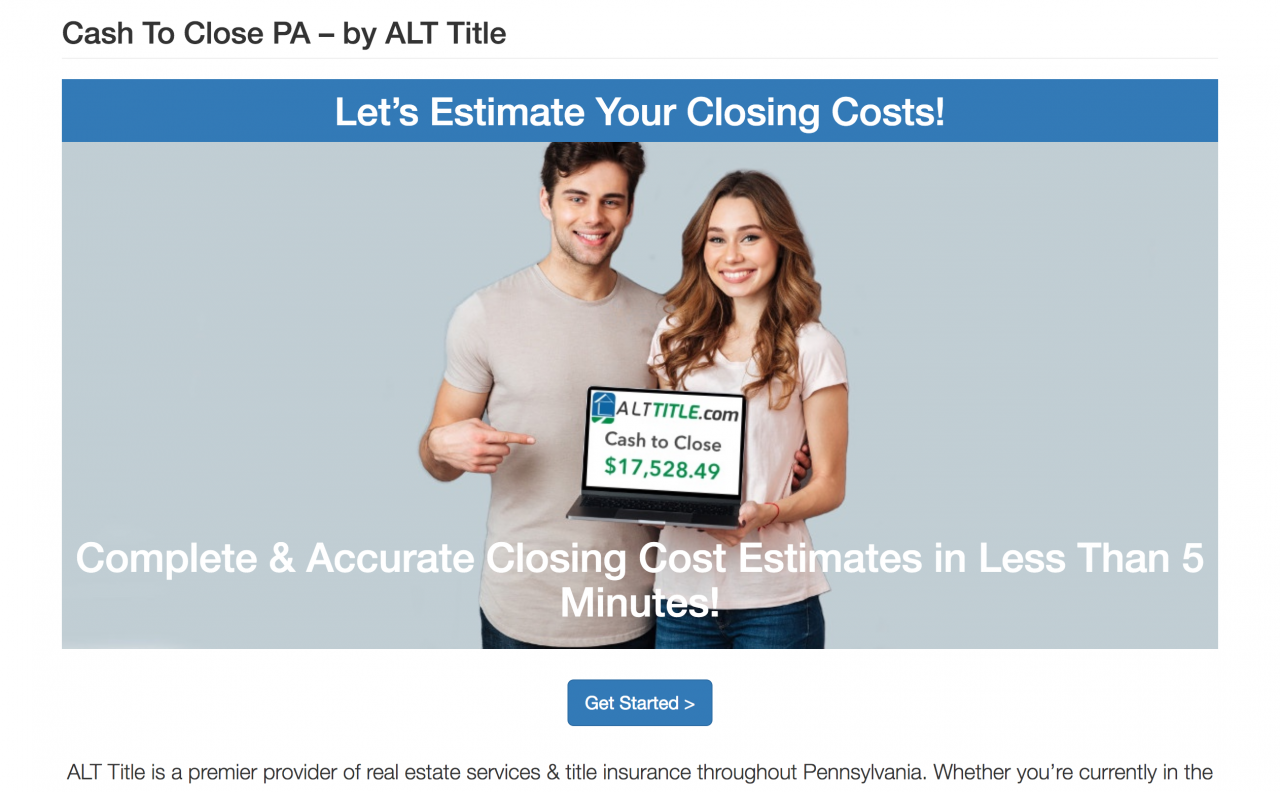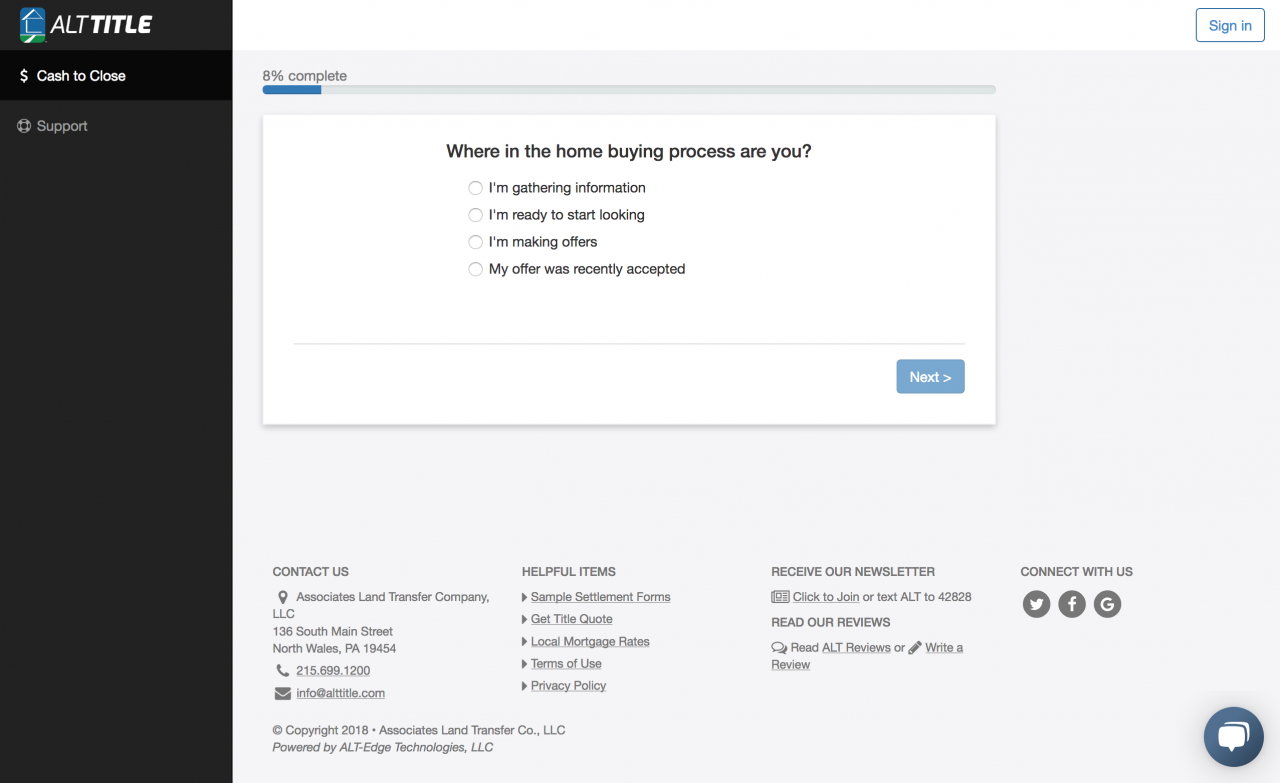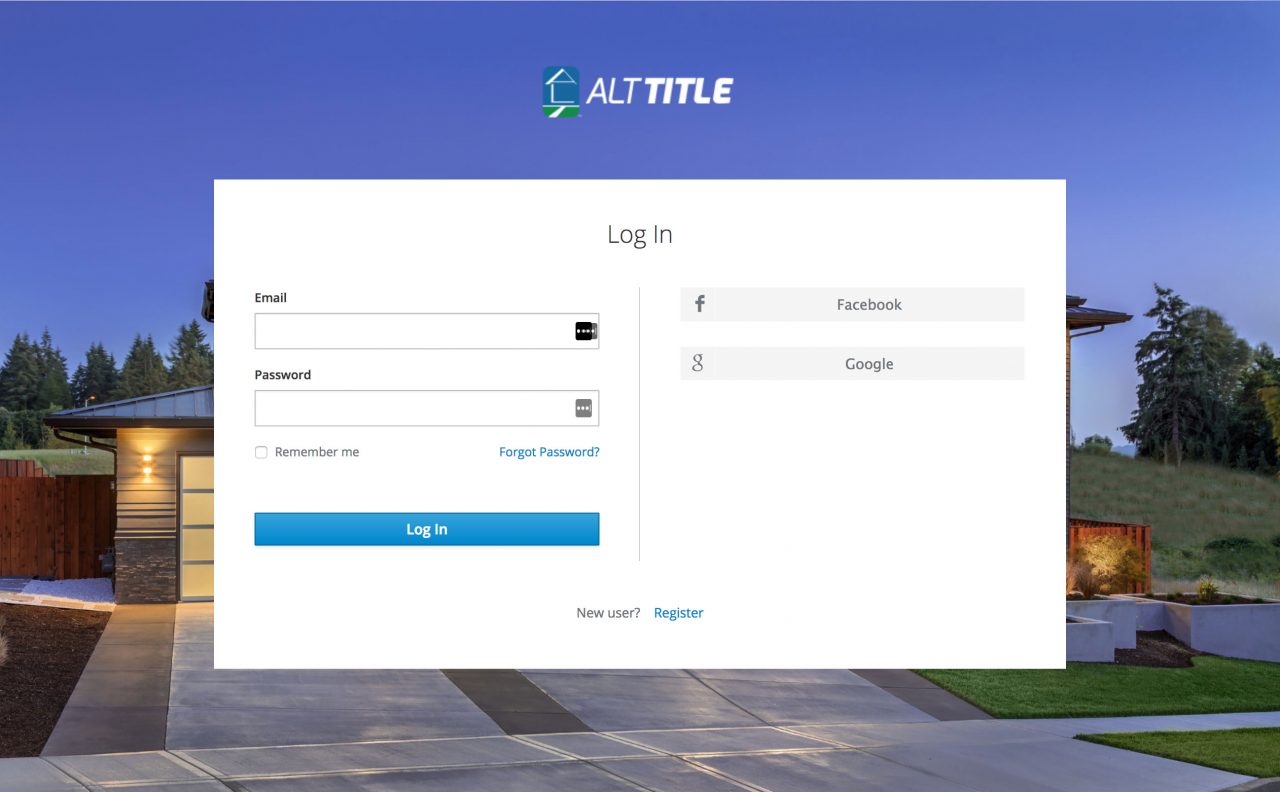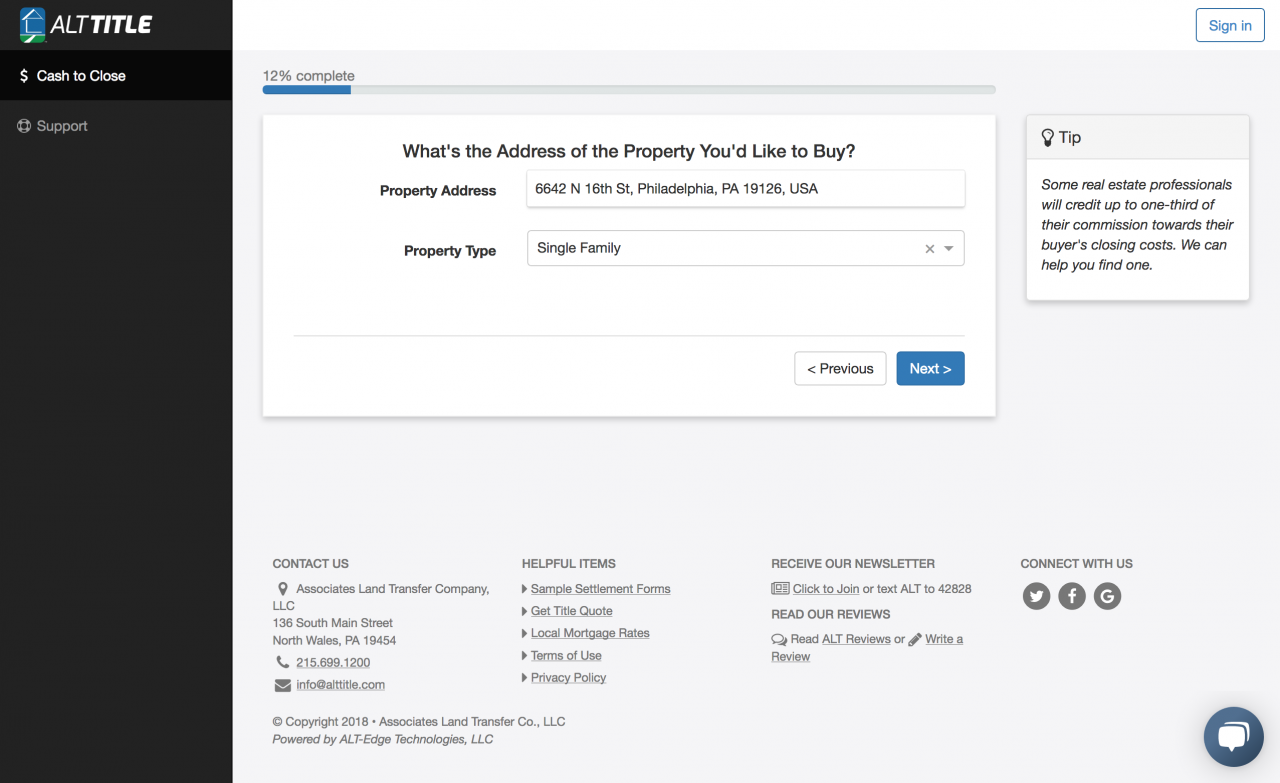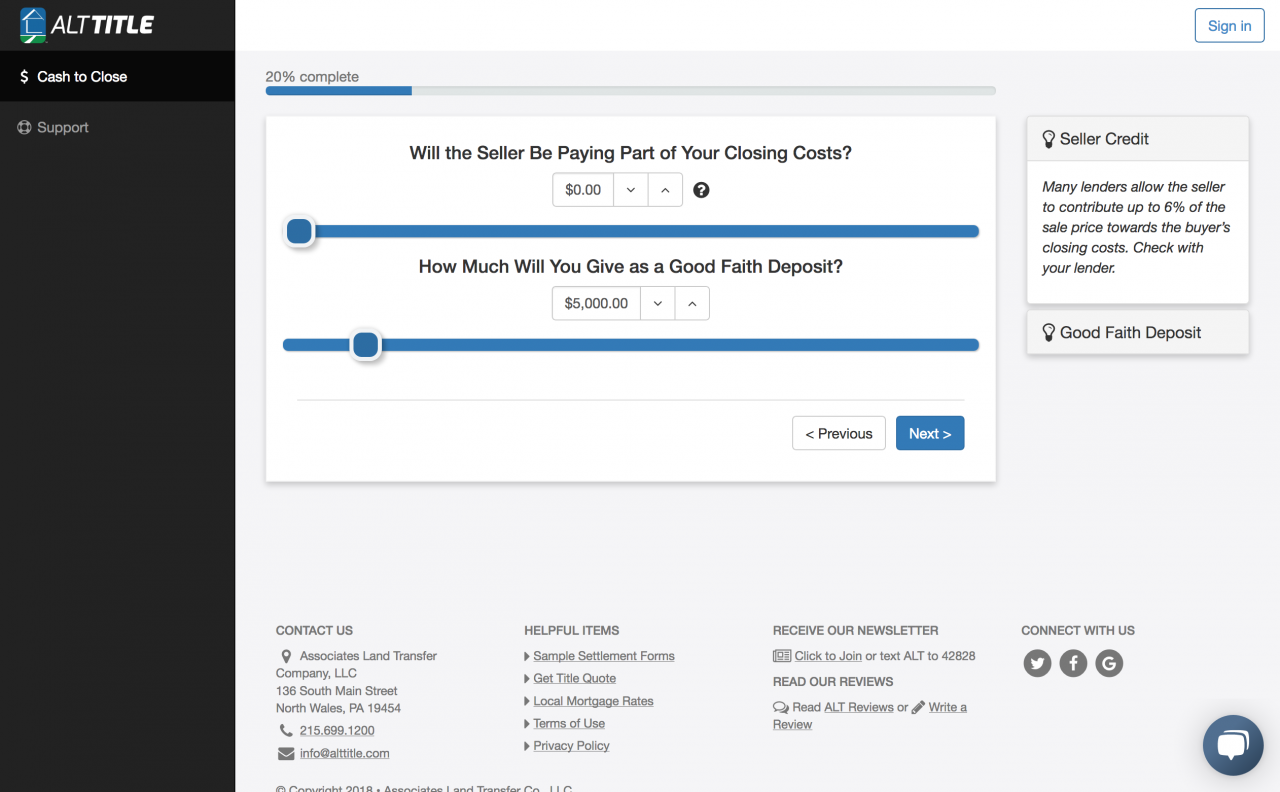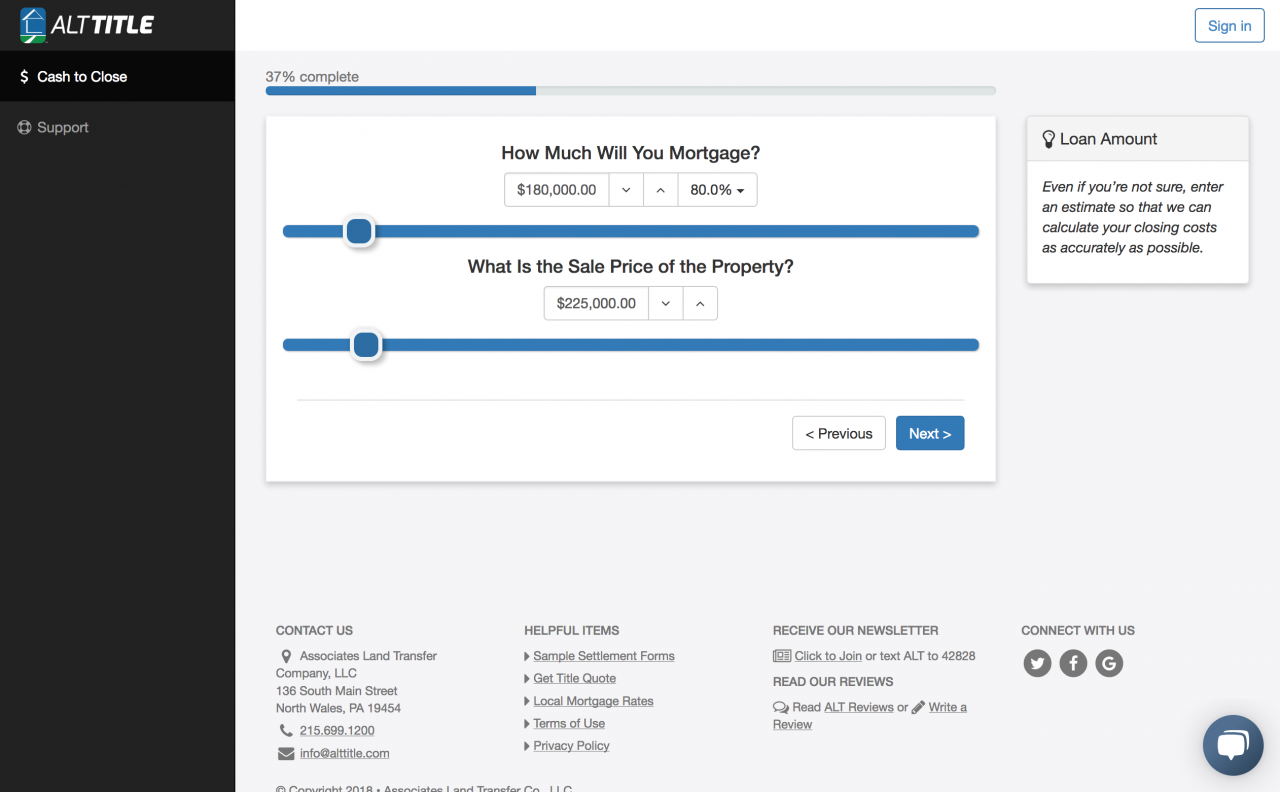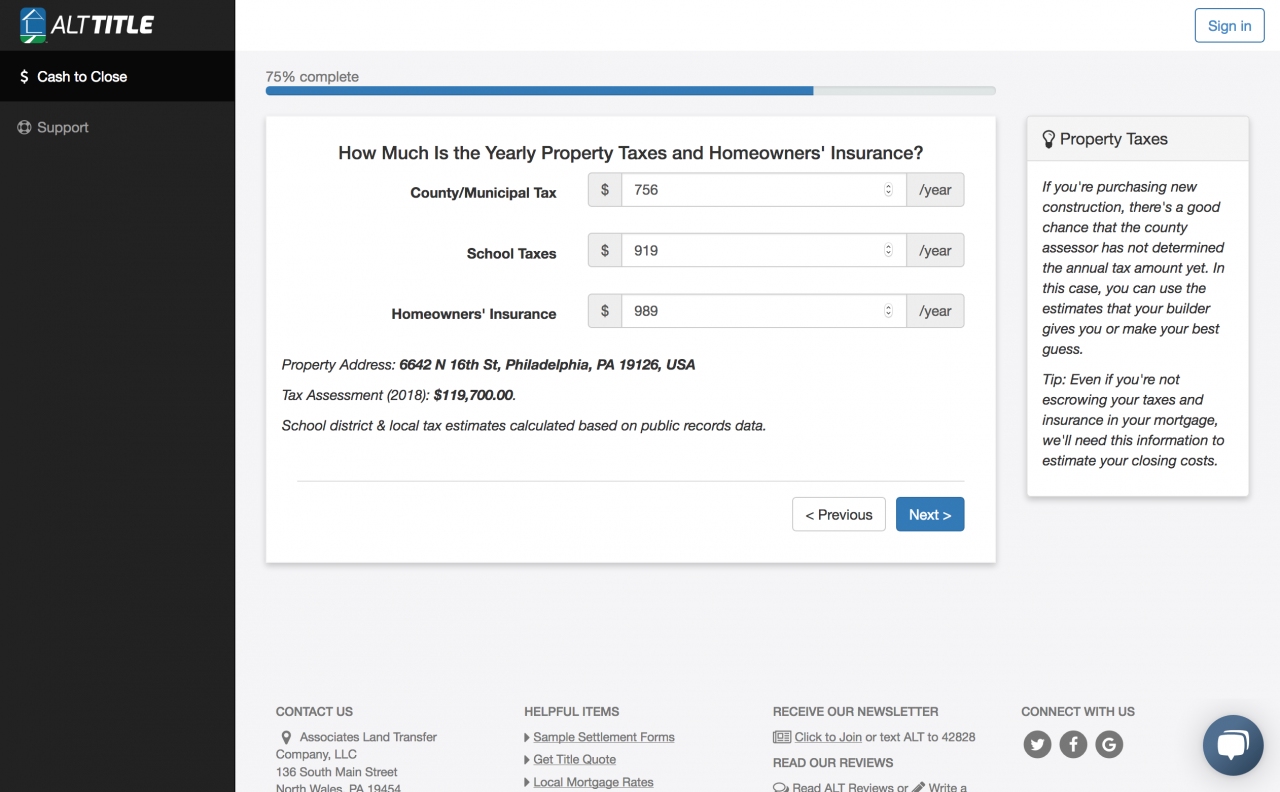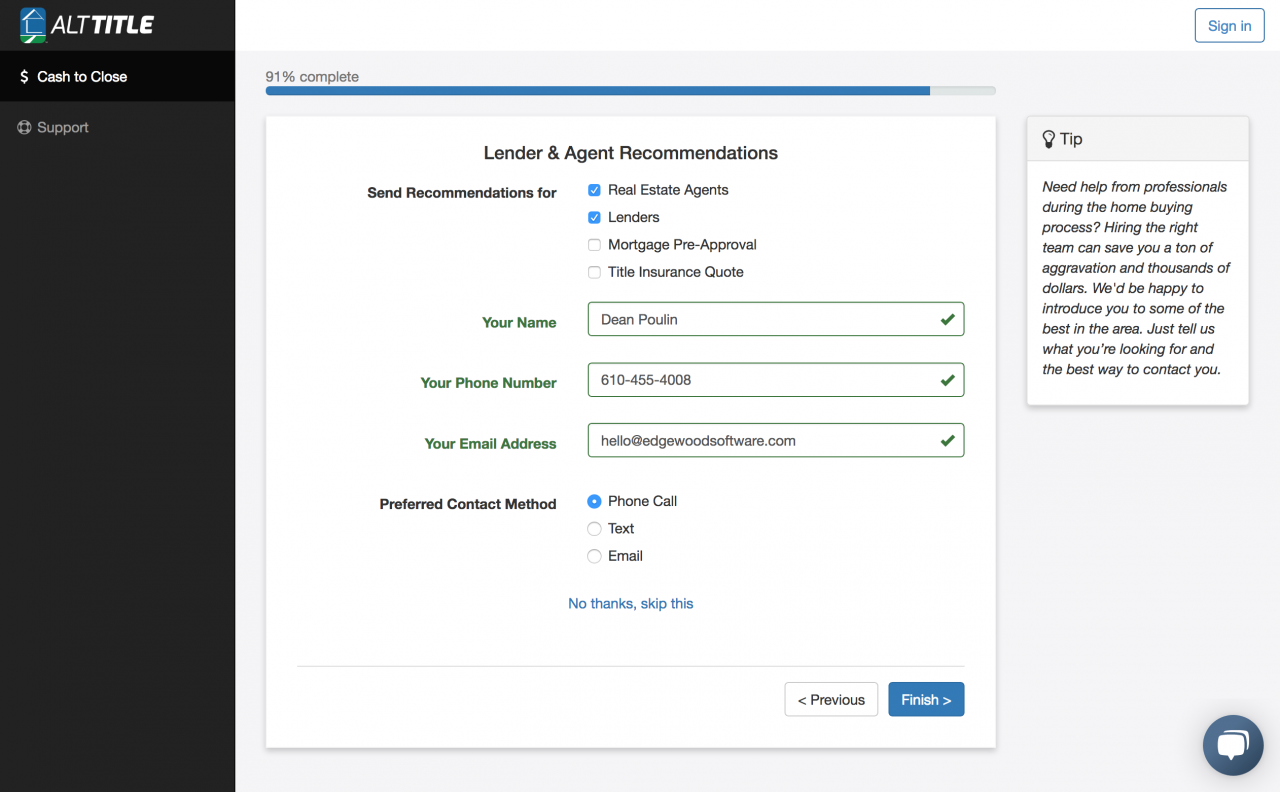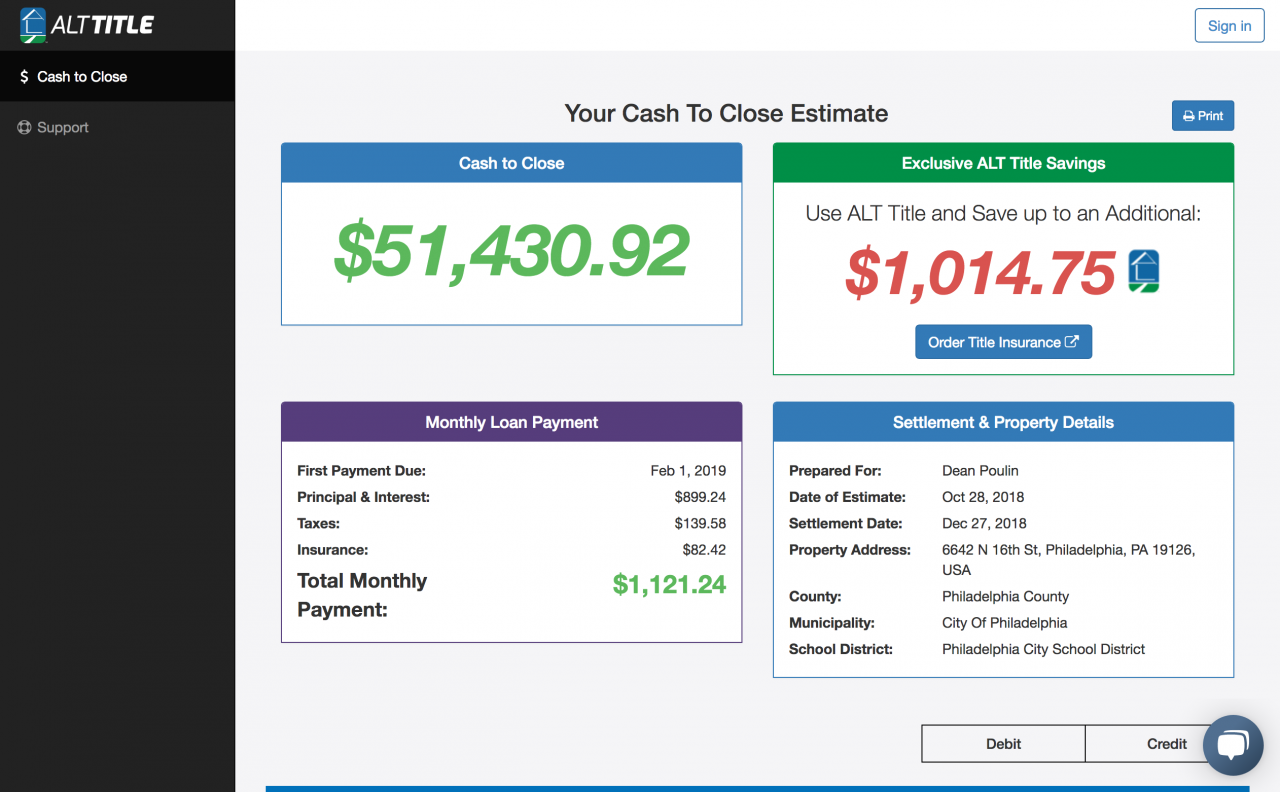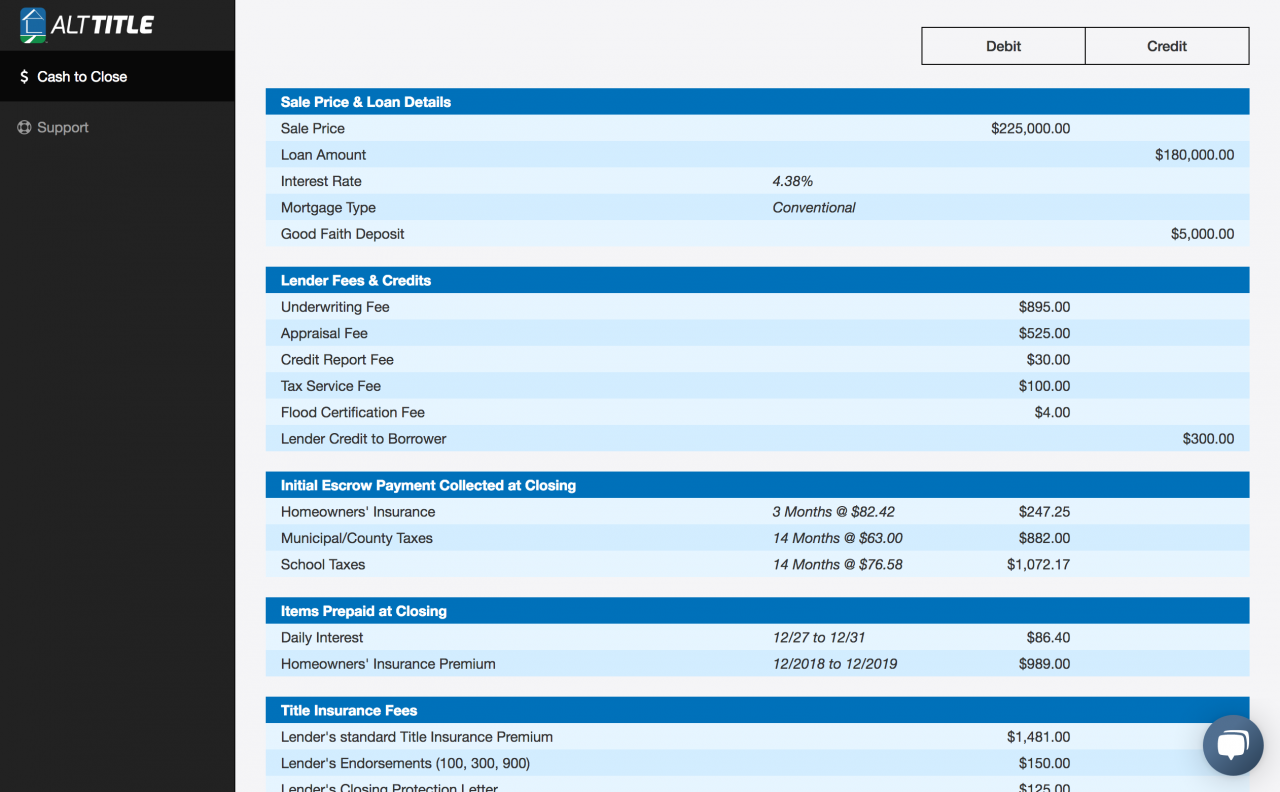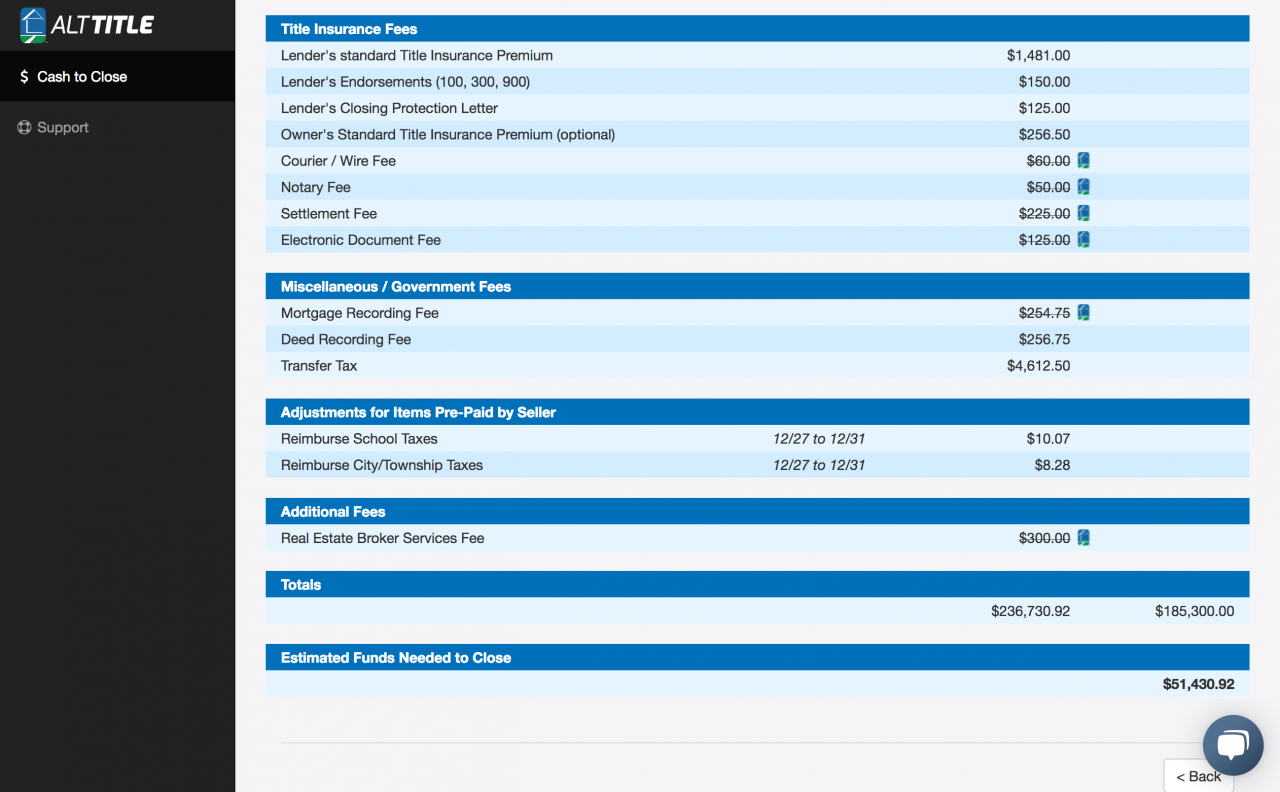 Cash To Close App
Edgewood software partnered with the leader in the Title Insurance business in Pennsylvania, Associates Land Transfer (ALT Title) to create an exclusive custom application to calculate the expected closing costs when purchasing a home in the state of Pennsylvania.
The app is built using microservices architecture primarily with Java and Spring Boot. We have also used Keycloak for our single-sign-on to support social login and user authentication/authorization.
This app is also hosted in house on our VMWare ESXi infrastructure.
Contact ALT Title for all your Real Estate Closings & Title Insurance Needs
Associates Land Transfer Company, LLC
136 South Main Street
North Wales, PA 19454
Phone: (215) 699-1200
Email: info@alttitle.com
Website: https://alttitle.com